2016 proved to be a successful year for Tesla in China, as they tripled their turnover, making China country its second biggest market behind the US.
According to its annual report, Tesla sales in China increased to $1.06 billion, up from $318 million in 2015. The sales spike means that China is now the company's second largest country market, after the US. Sales in the US were recorded at just over $4.2 billion. Tesla boss, Elon Musk, revealed that he firmly believes that China will be Tesla's largest market in the future.
Tesla had invested heavily in China over the past few years and had been disappointed in 2014 when they only sold around 35,000 units. That figure rose significantly in 2015 and then tripled in 2016 meaning the investment might finally be paying dividends.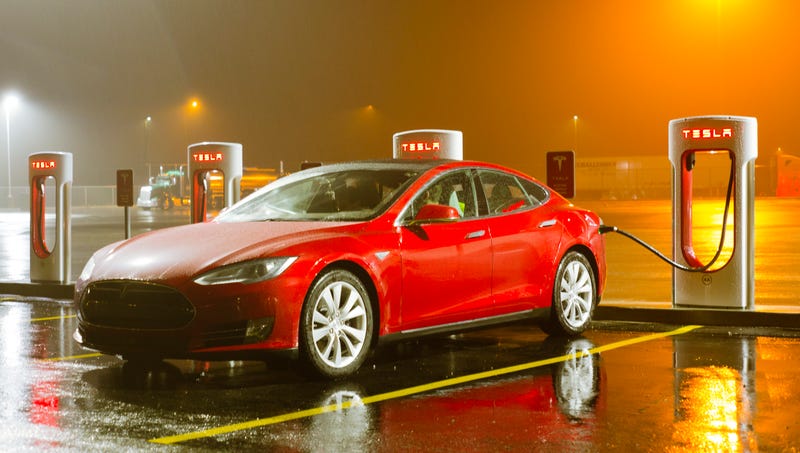 The China launch was dogged with problems from its launch in 2014 as sales teams walked out and charging stations were difficult to install. The product was well marketed and people were anxious to get their hands on Tesla, but the sales targets did not meet expectations. The 2016 targets were still below what the head office had forecasted, but the increase is a good sign that things are finally moving in the right direction.
China is due to become the world's biggest market for electric cars by the end of the decade, as the government tries to tackle its immense pollution problems and more and more people have access to disposable income than ever before.
Tesla are still playing catch up to their rivals in China and are reportedly way behind the Geely Emgrand 7 in terms of units sold. This is the first electric vehicle manufactured in China to European standards and is proving extremely popular, despite looking like a Toyota from the 1990's and having less-than-inspiring stats:
The Emgrand EV uses an electric motor with 127 horsepower and 184 pound-feet of torque, and a 44.8-kilowatt-hour lithium-ion battery pack. The sedan will do 0 to 62 mph in 9.9 seconds and reach a top speed of 87 mph, per Auto Express. Geely claims a range of 253 kilometers (157 miles), as measured on the notoriously-optimistic European testing cycle.
So Tesla has work to do in China if they are to completely crack the market. It has become their second biggest market in terms of income, but they will need to improve in 2017 if they are to unlock the potential of the east. They are also looking closely at India, but fear that a big investment like that of the Chinese endeavor might prove too costly if it turns out the market is cold for Tesla.
What do you think? Should Tesla invest in India? Should they go full out for Chinese success? Let me know in the comments or check out my Facebook Page for more!