Glen Nagle is the Education and Public Outreach Manager of the Canberra Deep Space Communication Complex and I put a few questions to him regarding the complexities of communication in the vastness of space.
Keeping in touch can be difficult in the modern world. Even though we've never been more connected as a society, I constantly find myself losing contact with old friends and often forgetting to phone distant relatives. And then, when I want to call or message them I can't; I've changed phones and not transferred their number. Or, as often happens, they've changed email address and they aren't on Facebook. I go searching through old notebooks for phone numbers that have been disconnected and I end up travelling for hours just to say hello.
So imagine if those relatives lived billions of miles from Earth and needed constant contact in case they diverted off course and crashed into a comet. This maybe a little exaggerated, but two-way communication with anything we send into space is extremely crucial to the success of any mission. Communication in space can be a complex task and I wanted to know a bit more about how we connect with a growing number of probes and satellites across the galaxy, so I managed to catch up with Glen Nagle, Education and Public Outreach Manager of the Canberra Deep Space Communication Complex to ask a few questions about their operations. Glen was more than happy to tell me about their ongoing project, but made it clear that his views did not reflect those of NASA or any other space agency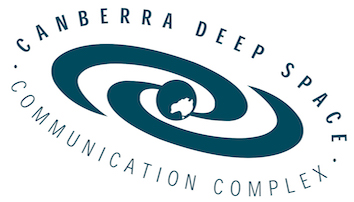 Hi Glen. Can you take us through the day to day operations at the Canberra Deep Space Operation Complex?
The role of the Canberra Deep Space Communication Complex is to provide two-way radio contact with over three dozen robotic space missions exploring the solar system and beyond. As part of NASA's Deep Space Network we transmit commanding to spacecraft which are hundreds of millions to tens of billions of kilometers from Earth. We also receive back the data those spacecraft collect and relay that back to the JPL in Pasadena, California where it is processed and sent to mission science teams all over the world.
Which agencies do you work with?
The missions we support represent not just NASA but many other space agencies, including those of Russia, India, Japan and the European nations as part of their European Space Agency (ESA).
What sort of hardware do you operate?
We transmit and receive data using five large parabolic dishes – one 70 meter antenna (Deep Space Station 43) and four 34 meter antennas (DSSs 34, 35, 36 & 45). DSS43 is the largest steerable parabolic dish in the southern hemisphere. DSS36 is our newest antenna, which started operations on October 1st, 2016.

A good way to think about the Complex is to consider us being like the post office service or air traffic control for the universe.

We ensure that information is relayed between Earth-bound scientists and their robotic counterparts exploring the harsh environment of space.
How many staff do you have working here and what are thier roles?
To operate the Complex, we currently have 90 personnel, an all Australian team, with expertise in various engineering and

technical disciplines. They operate the Complex 24 hours a day, 7 days a week. We work very closely with our colleagues at our sister stations located near Madrid, Spain and at Goldstone, California. Between the three sites we provide 24 hour coverage of the entire solar system as the Earth turns.

There is a detailed tracking schedule which is determined many weeks, months and sometimes years in advance that dictates which spacecraft are to be provided communication and when. The mission scientists develop their programming for the spacecraft activity, trajectory, observations etc and relay those to JPL who then send them to the appropriate DSN Complex. The Complex then sends those commands to the spacecraft, ensuring that all data is sent and received. The operations teams at the Complex have continuous phone/internet communications with the mission teams to handle any last minute requests.

When the time comes for receiving data in the schedule, we track the mission and capture the data its transmitting. We process this by eliminating the random radio noise produced by the universe itself, that is also received. The cleaned up signal is then sent back to JPL, given the final step of processing by compiling the data stream back into images and instrument data for the scientists to study and produce their results.

Apart from our communications work, there is obviously a lot of maintenance that goes on with the antenna dishes and all of the computer and processing systems that handle the data. When we are not communicating with spacecraft or doing maintenance, we may be doing some radio astronomy work or more likely going through training and simulation scenarios for future missions.
If you were in Charles Bolden's position, where would you concentrate NASA's efforts?
This is not something that we feel we can answer, other than to say that NASA's current efforts in both robotic and current/future human exploration activities will continue to be supported by the Deep Space Network and similar tracking facilities around the world.
Do you think private space flight companies will play a major role in the race to Mars and beyond? Or do you think the commercialization of space is a long way off?
The exploration of Mars is likely to involve cooperation between many nations and the expertise of many engineers, technicians and scientists around the world. It is clear that there are also some commercial operators, some of whom already work with NASA, have their own goals to reach the red planet; SpaceX being a good example.

There is already synergy between the traditional government lead efforts in space exploration and the new commercial operators. So it makes sense to work together in the effort to go to Mars and one day beyond.

In terms of broader 'commercialization' of space as a resource and companies working and developing space on their own, that is probably still a long way off. All the current commercial operators still get a considerable amount of their money from government contracts.
Obviously the Schiaparelli loss was disappointing, but the current signs point to a software error, which is not particularly devastating as they are usually fixable. What happens next for the ExoMars operation? Was there a contingency plan?
The Schiaparelli mission was primarily a test of the future Entry, Descent and Landing system that ESA plans to use for their future ExoMars rover in the early 2020s. So from a purely technical point of view, the test was a success because it did indeed 'test' the system and it was found to have flaws. Better to have that happen now, than when we really needed it for a critical/safe landing of your major project.

ESA is still in the process of determining exactly what went wrong for Schiaparelli's EDL and will work out a fix and perform further testing on Earth to ensure high confidence of a successful landing of the ExoMars rover.

Of course, it is really important to remember that Schiaparelli was only a part of this first ExoMars mission. The Trace Gas Orbiter spacecraft successfully entered orbit and will produce some exciting new science about the Martian atmosphere over the course of its mission, as well as providing in orbit communication support of the next phase of the ExoMars program.
Thanks Glen!
Glen has worked in the science education and space industry for more than 25 years. He has held roles in organizations such as the Australian Space Industry Chamber of Commerce, the National Space Society of Australia, and has been on the organizing committees of several international space industry conferences.